We build Website that users love.
Website Design Company in Erode
Best Website Design Company in Erode
Bigil Toks A Leading Web Design Company in Erode
We specialize website design and web development and digital marketing, SEO (search engine optimization), advertising, website maintenance, web hosting, to bring your business front and center. Bigil Toks Erode-based Website Design firm focus on search engine marketing (SEO and PPC), web designs, creates custom, mobile-friendly websites, e-commerce websites, innovation and creativity. Website designers with a successful web design. Our firm shines when it comes to conceptualizing inspired and inventive online business models, Our Website Design Company in Erode, TN, India, service area in Canada, USA, Malaysia, Sri Lanka
We are a Leading web design agency in erode focused on web design & development services with crafted website experiences for businesses and enterprises We're Bigil Toks, a website design agency based in Erode, that offers website design and development services for small and medium businesses, with over 10+ clients across the UK, Canada, and India, top-ranked SEO services, and a highly engaging design to convert qualified leads into more sales for your business, attracting your ideal customers.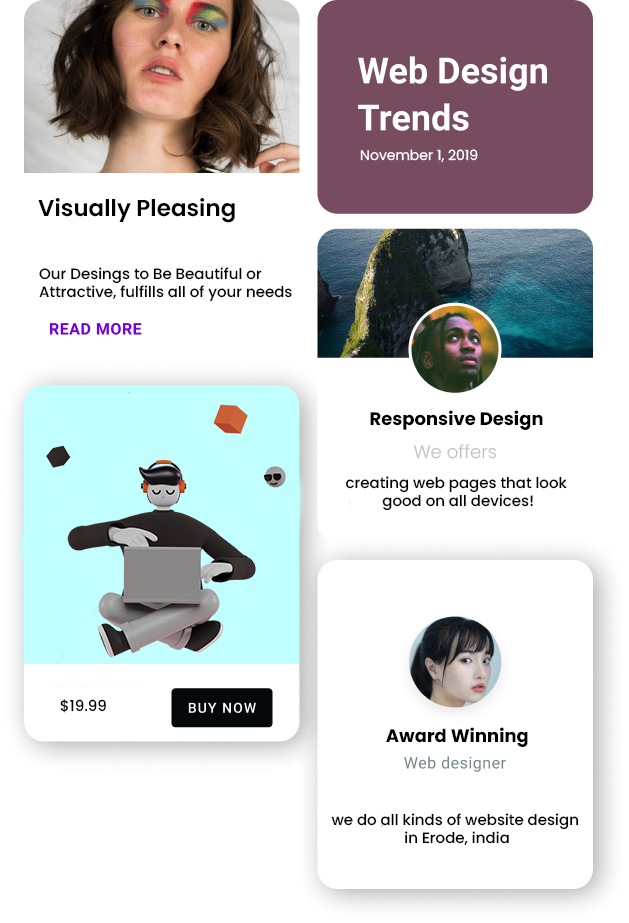 Award-winning Erode Web Design and Development Company
Ecommerce Website Development Company Erode, India 
Bigil Toks is one of the leading eCommerce website design and development company in Erode, India provides web design services. open-source eCommerce solutions for all small & medium businesses, and enterprise businesses, we offer online eCommerce store and online shopping websites, and mobile application development for affordable prices in Erode, India, and Canada
We Provide E-commerce Platform Integration
Get Top eCommerce platform for your business needs with our e-commerce platform integration services in Erode, India
Leave Us A Message, feel free to get in touch with us!
S5/280, Vigneshwara Complex, APT Rd, Moolapatrai, Erode, Tamil Nadu 638001